Advanced Technology for Optimal Solar Power Performance
As the demand for solar power grows, a dependable and efficient solar charge controller is crucial for optimizing your solar power system. EPEVER introduces the Tracer-CPN 5V/12VDC solar charge controller, a new series offering advanced features and enhanced performance.
The Tracer-CPN comes with a built-in Bluetooth module for easy parameter monitoring and adjustment via the EPEVER APP.
It also includes a self-activating low-temperature protection function for lithium batteries. Let's explore its key features and highlights.
Efficient Power Tracking with Advanced MPPT System
The Tracer-CPN boasts an advanced maximum power point tracking (MPPT) system, which significantly improves energy conversion efficiency – up to 30% higher than conventional PWM charging. With an MPPT tracking efficiency of 99%, this solar charge controller ensures optimal performance for your solar panels. Additionally, its "MPPT charging conversion efficiency" reaches up to 98%, making it an ideal choice for users seeking high power conversion efficiency.
Wide Battery Compatibility: Support for Multiple Battery Types
The Tracer-CPN supports various battery types, including lithium-ion, lead-acid, gel, and sealed.
Its three-stage charging mode – Bulk, Boost/Equalize, and Float – provides optimal charging and maintenance for your batteries.
Shared Negative Electrode Design
The shared negative electrode design enables the Tracer-CPN to cater to diverse applications, such as RVs, yachts, camping, outdoor and field monitoring, and water conservancy monitoring.
This feature is particularly useful in systems with multiple solar panels or batteries connected in series or parallel.
Connectivity: Bluetooth and Modbus Communication
With built-in Bluetooth connectivity, the Tracer-CPN allows seamless parameter monitoring and modification through the EPEVER APP, eliminating the need for an additional Bluetooth module. The device also incorporates a secure Modbus communication protocol with a waterproof RS485 interface at 5V DC for reliable communication and enhanced protection. The interface is isolated for added security.
Construction: Robust and Durable Design
Designed for durability, the Tracer-CPN features an aluminum alloy heat dissipation enclosure and is rated IP68, with 1.5 meters of ingress protection for 72 hours. This ensures dependable operation across various environments. Its low noise and power consumption design guarantee quiet performance and energy efficiency.
Reliable and Safe Operation
The Tracer-CPN delivers reliable protection for your battery and load during disconnection, maintaining a constant equalization voltage output for both the battery and load. This prevents potential damage to the battery and load system.
Enhanced Design for Easy Installation and Improved Performance
The Tracer-CPN showcases an upgraded cover design with upper and lower covers, a fixed circuit board, and ceramic heat dissipation material for superior thermal capacity. The circuit design includes fixing screws for increased lead pulling capability, while exposed mounting holes simplify installation.
Comprehensive Protective Functions
The Tracer-CPN is equipped with extensive electronic protection features, including overcharge, over-discharge, short circuit, overload, and reverse polarity protection.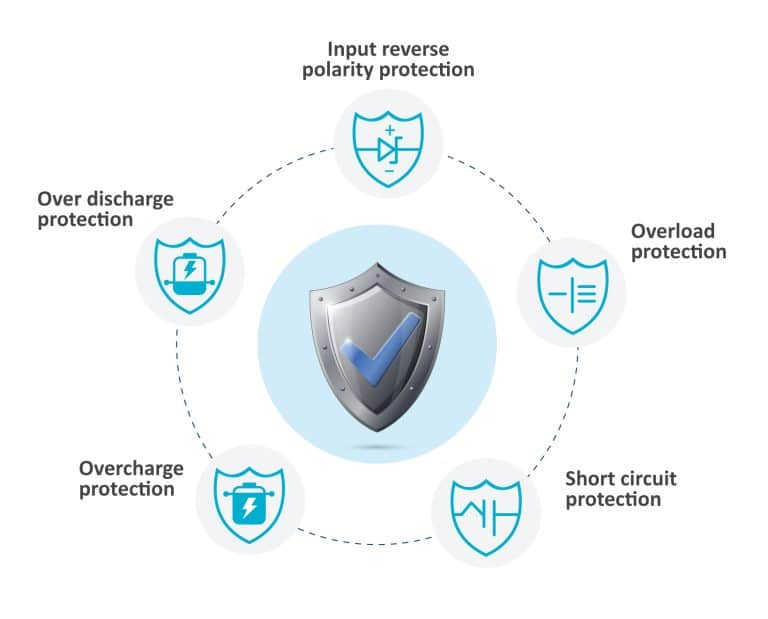 Item             
Tracer5206CPN/Tracer5206CPN

(BLE)

Tracer7810CPN/Tracer7810CPN

(BLE)

Rated system voltage
12/24VDC Auto( Lithium battery cannot automatically identify system voltage)
Battery work voltage range
8 ~ 32VDC
Rated charge/discharge current
20A
30A
Rated charge power
260W/12V; 520W/24V
390W/12V; 780W/24V
Max. PV open circuit voltage
60V (at minimum operating environment temperature)

46V( at 25℃ environment temperature )

100V (at minimum operating environment temperature)

92V( at 25℃ environment temperature )

MPP Voltage range
(Battery voltage +2V) ~ 36V
(Battery voltage +2V) ~ 72V
Battery Type
Lead-acid battery: Sealed(Default) / Gel / Flooded/User; Lithium battery:LiFePO4/ Li-NiCoMn/User
Lead-acid
Equalize Charging Voltage
Sealed: 14.6V, Gel: No, Flooded: 14.8V, User: 9-17V (×2/24V)
Boost Charging Voltage
Sealed: 14.4V, Gel: 14.2V, Flooded: 14.6V, User: 9-17V (×2/24V)
Float Charging Voltage
Sealed/Gel/Flooded: 13.8V, User: 9-17V (×2/24V)
Low Voltage Reconnect Voltage
Sealed/Gel/Flooded: 12.6V, User: 9-17V (×2/24V)
Low Voltage Disconnect Voltage
Sealed/Gel/Flooded: 11.1V, User: 9-17V (×2/24V)
Lithium
Boost Charging Voltage
LiFePO4: 14.5V, Li-NiCoMn: 12.5V, User: 9-17V (×2/24V)
Low Voltage Reconnect Voltage
LiFePO4: 12.8V, Li-NiCoMn: 10.5V, User: 9-17V (×2/24V)
Low Voltage Disconnect Voltage
LiFePO4: 11.1V, Li-NiCoMn: 9.3V, User: 9-17V (×2/24V)
Self-consumption
≤10mA(12V); ≤7mA(24V)
≤15mA(12V); ≤9mA(24V)
Temperature compensation coefficient
-3mV/℃/2V (Lithium batteries don't have temperature compensation coefficient)
Communication
RS485/BLE
Work temperature
-40℃~+50℃ (Above 45℃, please operate in derating)
Enclosure
IP68
Dimension (L x W x H)
Tracer5206CPN: 147mm × 130mm × 50mm

Tracer5206CPN(BLE): 157mm × 130mm × 50mm

Tracer7810CPN: 155mm × 141mm × 51.5mm

Tracer7810CPN(BLE): 165mm × 141mm × 51.5mm

Mounting hole size
Φ4.5mm
Φ4.5mm
Mounting size (L x W)
121mm × 120mm
132mm × 120mm
Power cable (PV/BAT/LOAD)
PV:11AWG, BAT/LOAD: 10AWG
PV:11AWG, BAT/LOAD: 10AWG
Net weight
1.30kg
1.59kg